press release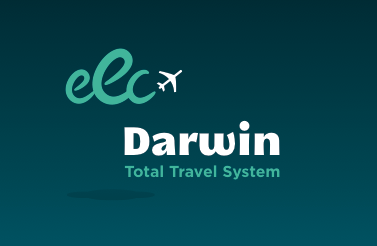 Free Trial, Free Setup and new API Launched
With EECSoftware's committment to support Small and Medium sized organisations, and recognising challenging ecomomic conditions facing many businesses, we are delighted to announce the launch of 'Free Installation and Setup' for the Darwin Reservation system for our customers.
Free Trial
Our 30-day no obligation free trial allows customers to try the system before they buy. There can be no better way to make sure that the system is exactly what you are looking for and to see and understand the power of the Darwin system. We provide email based support throughout your free trial and so you can ask anything you like to make sure that you have the opportunity to fully evaluate our solution.
Free Setup and Installation
With no hardware to buy, setup or configure and with no software for us or you to install, we can have your new reservation system up and running in a matter of hours - and we do that without any need to visit your organisation - you simply access the software as soon as it is available over the internet. Because the process is so simple, we are delighted to offer this as a free service.
If you have specific requirements and needs - for example transfer of existing data - we are happy to discuss this in detail with you, and we will tailor a setup support package to assist in getting your system up and running.
Our pricing model is based on a monthly rental model with a selection of packages avialable depending on the level of usage of the system. Click on the link to the right to view our reservation system pricing.
API
Our API - or Application Programme Interface - allows you or your web developers to easily interface your exsiting web site of other systems to the Darwin Reservation System. Not only does this API allow you make on-line bookings and take payments from your website, but it also provides access to read the travel data from the Darwin Data repository. Using this API, you can move to having just one store of your business/brochure data - for example country, accommodation and tour information. This data is entered and stored in Darwin, managed centrally and maintained only once, but through the API, is accessible to all of your existing systems. This simple change to your IT systems can save many many hours of data managament and complex reconciliation of inconsistencies across multiple systems.
For further information about the Darwin Travel Reservation System, Travel Web Design or other Bespoke Web Design work, feel free to get in touch - we will be happy to talk. To find our more, you can also watch our overview presentation available by clicking on the button show here.
EECSoftware