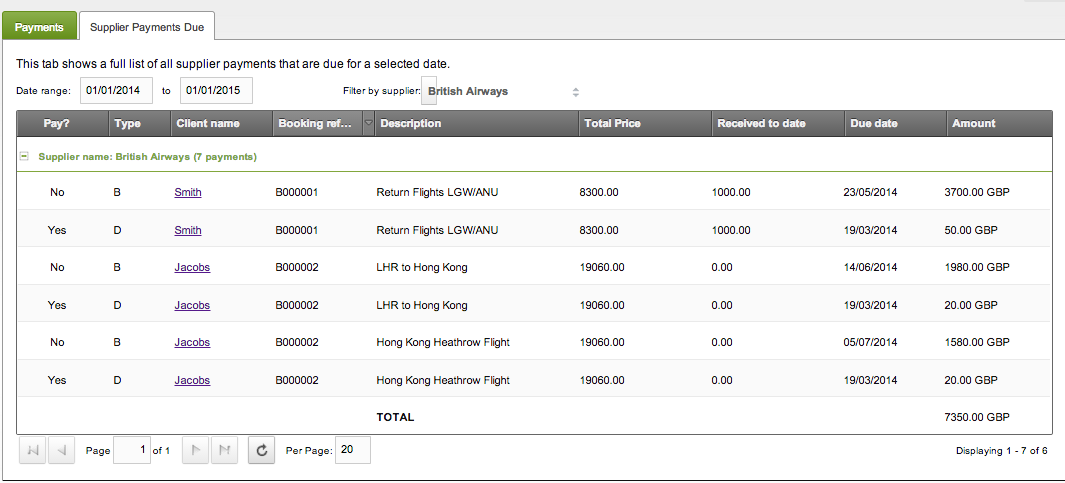 Supplier Accounting
Supplier accounting has become a core strength of the Darwin platform.
Within the system, we enable end-user configuration of supplier contracts in terms of the payment terms for deposits and balance payments, allowing you to easily set up the payment rules on a supplier-by-supplier basis. From this, we are then able to provide comprehensive support for supplier payment management, enabling you to easily see all of the deposit and balance payments due to suppliers at all times. You are then able to record payments against your own user defined set of bank accounts, giving you a full audit trail of payments made, always linking these payments right back to the individual line by line items against bookings in the system.
And the system is fully multi-currency enabled, allowing you to mix and match supplier currencies including mixed currencies on different lines within the same booking.
If required, we are able to interface the accounting from Darwin to your accounting package such as Sage through simple Exel file transfers.