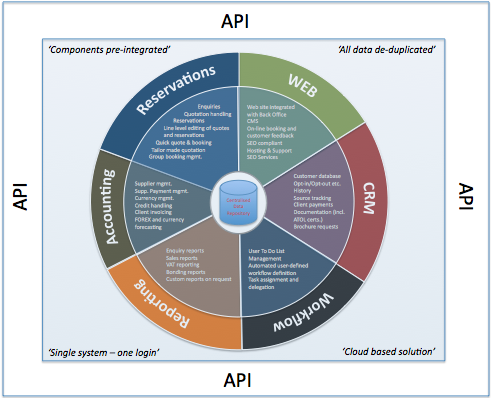 API - Application Programme Interface
Link Darwin to your other business systems with ease. 
We provide an open and flexible interface using the latest standards of JSON encoded data, allowing access to all elements of the Darwin solution including client, quote, reservation and payment systems. This allows you to connect external systems to Darwin in any way to meet your needs. This may include linking to your existing website (if you choose not to use the Darwin Single Platform to do this for you), accounting systems, postcode systems and payment systems.
To view details of the Darwin API, please contact EEC Software for a secure password. 
API documentation is provided here.