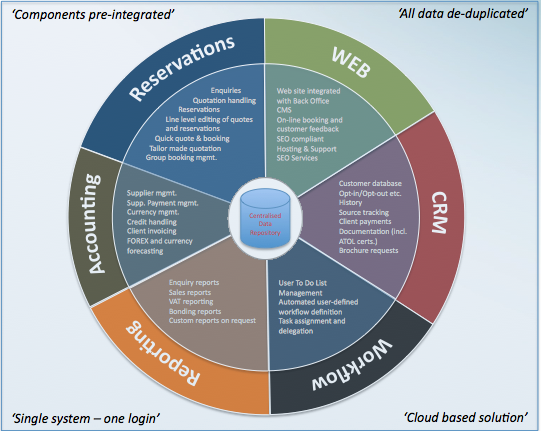 The Darwin Integrated Tour Operator Platform
Darwin, the tour operator management platform from EECSoftware, brings all web and back-office functions together seamlessly via a fully-integrated, user-friendly, cloud-based system that supports group tour booking management and complex tailor-made operations from initial client enquiry through to post-trip feedback and supplier payment.
And Darwin's data can be accessed securely from anywhere, on any internet-enabled computer or device, and by any authorised person. All client and booking data is readily available 24/7 - a significant benefit for distributed or home working, for tour operators requiring global access, or to support provision of emergency out-of-hours cover.
Developed, hosted securely and supported by ABTA Preferred Supplier and AITO Affiliated Partner EECSoftware - experienced industry-leading developers with a strong track record in and understanding of travel - Darwin is already used by companies such as multi award-winning responsible tailor-made travel operator Tribes Travel. Tribes' Managing Director Amanda Marks said: "We have used Darwin for a year now. It has significantly helped the way we work, and improved the professionalism of the documentation we send out to clients. We now feel we have control of our data, and can use it to good effect."